Contact Manager allows your business to share contacts across all workers regardless of where they are.
≡ CLICK HERE FOR A CONTACT MANAGER DEMONSTRATION ≡
Features
Web client for local or remote on-line access from any web-enabled device.
Extensive search and sort capabilities.
Reports to Microsoft Excel, comma separated, tab delimited or plain text for mail-merge with common Office applications.
Reporting based on search and sort criteria.
Security by username, password and access control lists.
Individual contacts can be made private or global.
Windows-based client software for remote users allows both on-line and off-line use with sychronisation facilities to take care of off-line changes.
Contact Manager delivers everything a business needs in contact management. Straightforward in use, but with power to satisfy the most demanding users Contact Manager is the best business contact management application out there.
Screen Shots: Web Interface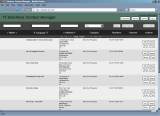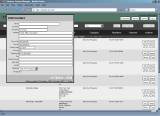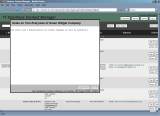 Screen Shots: Windows Interface